5 Foods & Drinks Notorious for Tooth Discoloration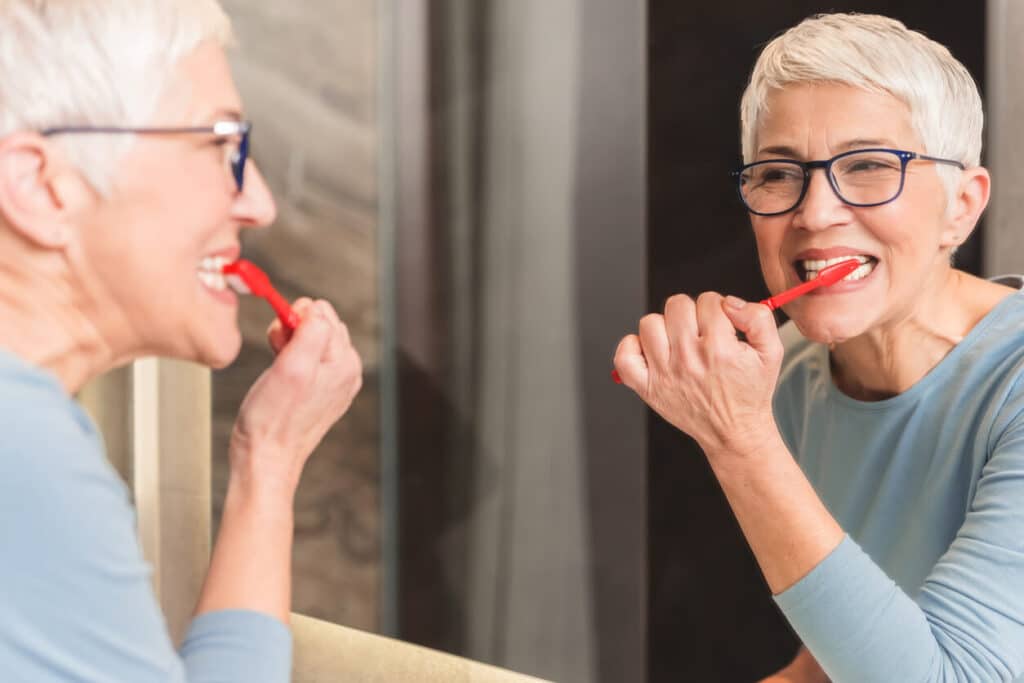 Do you want a bright white smile? Whitening treatments are some of the most commonly purchased dental products. Over the counter whitening treatments can help, but professional whitening treatments tend to give you better results.
But before you spend money on whitening products, you may want to consider what is causing your tooth discoloration in the first place. Here are 5 foods and drinks that are notorious for tooth discoloration.
Foods That May Stain Your Teeth
Berries. Bright colored berries can stain your teeth. Some of the worst ones are cherries, blackberries, blueberries, and pomegranates. 
Candy. Candy is often full of artificial food dyes that can discolor your teeth. If it stains your tongue, it is probably also staining your teeth.
Curry. The bright yellow color of curry tends to remain on your teeth after you eat it, especially if it is a regular ingredient in your diet.
Soy Sauce. The dark brown color of soy sauce can stain your teeth when you add it to your food. If you're eating a lot of Asian inspired foods, you may find that soy sauce is often an ingredient.
Beetroot. While it is healthy, beetroot stains your hands whenever you touch it, which may have the same effect on your teeth.
Drinks That May Stain Your Teeth
Tea. The same properties that make tea an effective stain for material is also what causes it to stain your teeth. 
Coffee. Whether you drink your coffee black or with cream, it can still linger on your teeth.
Wine. Wine, or red wine specifically, can stain your teeth. Rose wine that is on the darker side may do the same. White wine probably has the least effect on your teeth.
Softdrinks. Soda, pop, soft drinks, or whatever you call them are some of the worst teeth staining drinks. Brown sodas are worse, but even orange, grape, or cherry soda is full of dyes that can discolor your teeth.
Fruit Juices. Juice made from the berries listed above can stain your teeth just as much as the fruit itself can. And while grapes may be safe to eat, grape juice is also a potential tooth stainer.
Foods That Can Help Whiten Teeth
While the foods and drinks above may contribute to the discoloration of your teeth, the following foods can actually help to whiten your teeth. 
Strawberries. As opposed to other berries, strawberries have been known to help whiten teeth. Their acidity can help to remove stains from the surface of your teeth.
Oranges. Citric acid has stain removal properties that can also remove stains from your teeth.
Pineapple. Tart fruits like pineapple help increase the production of saliva in your mouth, which can wash stains off your teeth and prevent them from clinging on in the first place.
Apples, Celery, Carrots. Crunchy vegetables serve to scrape plaque and stains off of the surface of your teeth. They also promote healthy saliva production to naturally rinse teeth.
Dairy. Milk, cheese, yogurt, and other dairy products are also saliva production boosters and the lactic acid and calcium strengthen tooth enamel, making it more resistant to staining.
Professional Teeth Whitening at Oakdale Dental Associates
If your teeth have picked up some stains or have become discolored over time, professional grade whitening treatments are the most effective. Oakdale Dental Associates offers Opalescence Teeth Whitening System that is available in-office and in a take-home version. This whitening system gives you noticeably brighter teeth and also makes your teeth more resistant to further staining.
Call 413-536-1782 today to schedule a teeth whitening consultation or request an appointment. We look forward to helping you achieve a brighter, whiter smile.
Recent Posts
Contact Us
Oakdale Dental Associates
1820 Northampton Street
Holyoke, MA 01040
Monday | 8:00am - 5:00pm
Tuesday | 8:00am - 5:00pm
Wednesday | 8:00am - 5:00pm
Thursday | 8:00am - 5:00pm
Friday | 8:00am - 1:00pm
Saturday | Closed
Sunday | Closed