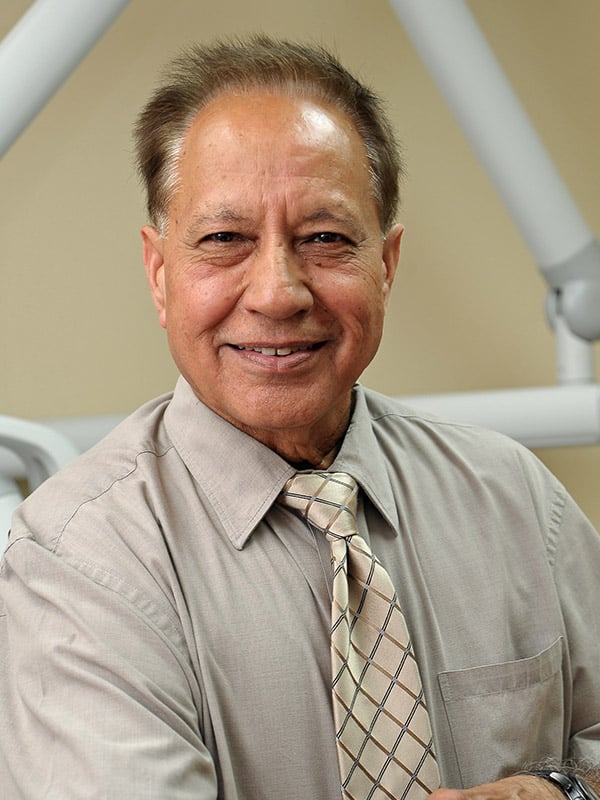 After his studies at the State University of New York at Buffalo, Dr. Manohar A. Lalchandani started his own practice on August 5th, 1974 in Holyoke, MA. The business was later named Oakdale Dental Associates, P.C.
Dr. Lalchandani is the past director of the American Cancer Society and the MSPCC Children's Protective Services. He is currently an active member of the American Dental Association, the Mass Dental Society, the Valley District Dental Society, and the Academy of General Dentistry. He is also an active member and the past President of the Lions Club.
From 1975 to 1985, Dr. Lalchandani was the staff dentist of the Holyoke Health Center and medical staff of the Holyoke Hospital. He is also the only volunteer dentist for the Holyoke Public School system. Most recently, Dr. Lalchandani completed 1100 hours of disciplined and comprehensive dental study covering all aspects of dentistry. In so doing, he achieved the highest award for continuing dental education presented by the Academy of General Dentistry – Master of the Academy of General Dentistry (MAGD). Only 1% of practicing dentists in the United States and Canada have achieved MAGD!