How to Find a Qualified Cosmetic Dentist Near You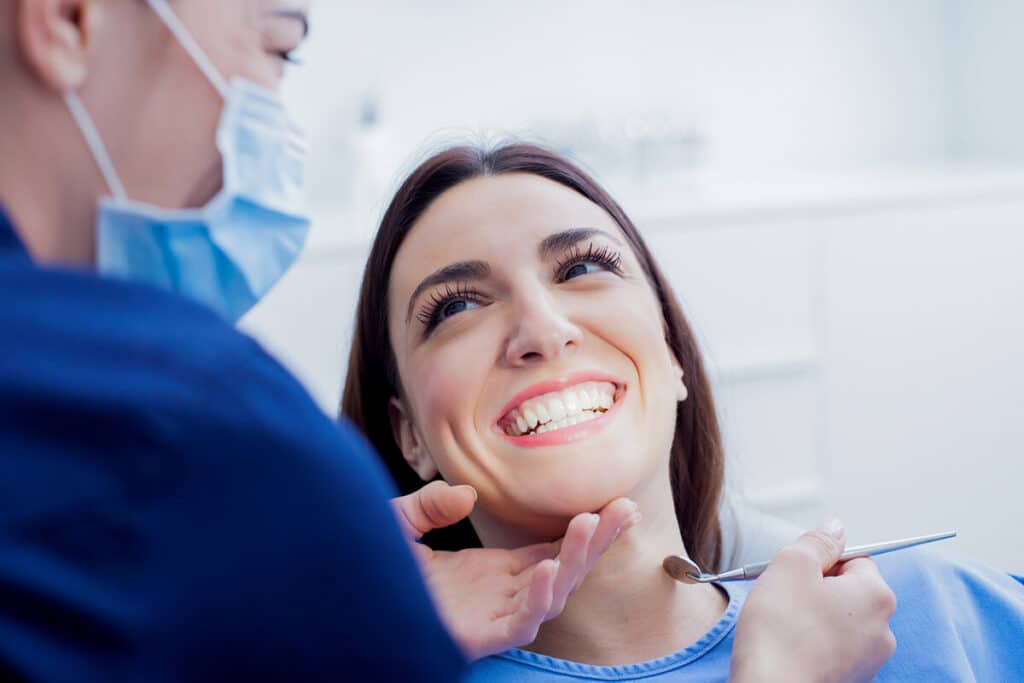 Cosmetic dentistry is an investment in your smile and your confidence, so it's important to spend time doing the research to find the most qualified cosmetic dentist near you. Unfortunately, because cosmetic dentistry is not recognized by the American Dental Association as a dental speciality like orthodontics or endodontics, you might have trouble knowing what to look for. Here's how to find a skilled cosmetic dentist in your area.
Find the Treatments You Need
First and foremost, make certain that any cosmetic dentist you're thinking about seeing provides the services you want or need. Most dentists offer some cosmetic services, but just because they claim to offer cosmetic dentistry doesn't necessarily mean they offer a full range of aesthetic treatments. At Oakdale Dental Associates, our cosmetic dentistry procedures include cosmetic bonding, teeth whitening, and dental veneers, in addition to restorative procedures performed with aesthetics in mind to improve both function and appearance.
Read Patient Reviews Online
When looking for a new dentist, it's a good idea to ask friends, neighbors, and family members for their personal recommendations, but inquiring about cosmetic dentistry can be a touchy subject—you may not want others to know that you're considering a cosmetic procedure, and others may not want you to know about the cosmetic dental work they've had!
Fortunately, patient reviews are widely available on the internet these days. Because most cosmetic dentists also provide general and restorative dentistry, you can find relevant reviews by searching for the specific procedure you're interested in. This allows you to focus on the results of that procedure alone, rather than other treatments that might not be applicable to your needs.
Look for State-of-the-Art Technology
Advanced technology matters when it comes to cosmetic dentistry. State-of-the-art equipment and techniques mean better treatment outcomes, more comfortable procedures, and fewer risks or complications. It's also a sign that a dental practice is keeping up with the latest in cosmetic dentistry, which is important.
Digital x-rays, intra-oral cameras, and advanced treatment planning software are just a few of the cutting-edge technologies available at Oakdale Dental Associates. We also have digital flat screen monitors and complimentary wi-fi to make your appointment more comfortable.
Ask for Credentials
Experience, credentials, and professional memberships all matter when it comes to cosmetic dentistry. Dr. Lalchandani is an active member of the American Dental Association, the Massachusetts Dental Society, the Valley District Dental Society, and the Academy of General Dentistry. He has completed extensive continuing education to further his knowledge and has received the Master of the Academy of General Dentistry (MAGD), an honor bestowed on only 1 percent of practicing dentists in the United States and Canada.
Learn More About Finding a Cosmetic Dentist Near You
Are you considering cosmetic dentistry to rejuvenate your smile? If you need to find a qualified cosmetic dentist, we think you'll agree that Dr. Lalchandani fits the bill. To learn more or schedule an appointment for a consultation, contact us today at 413-536-1782.
Recent Posts
Contact Us
Oakdale Dental Associates
1820 Northampton Street
Holyoke, MA 01040
Monday | 8:00am - 5:00pm
Tuesday | 8:00am - 5:00pm
Wednesday | 8:00am - 5:00pm
Thursday | 8:00am - 5:00pm
Friday | 8:00am - 1:00pm
Saturday | Closed
Sunday | Closed