How Long Does Teeth Whitening Last?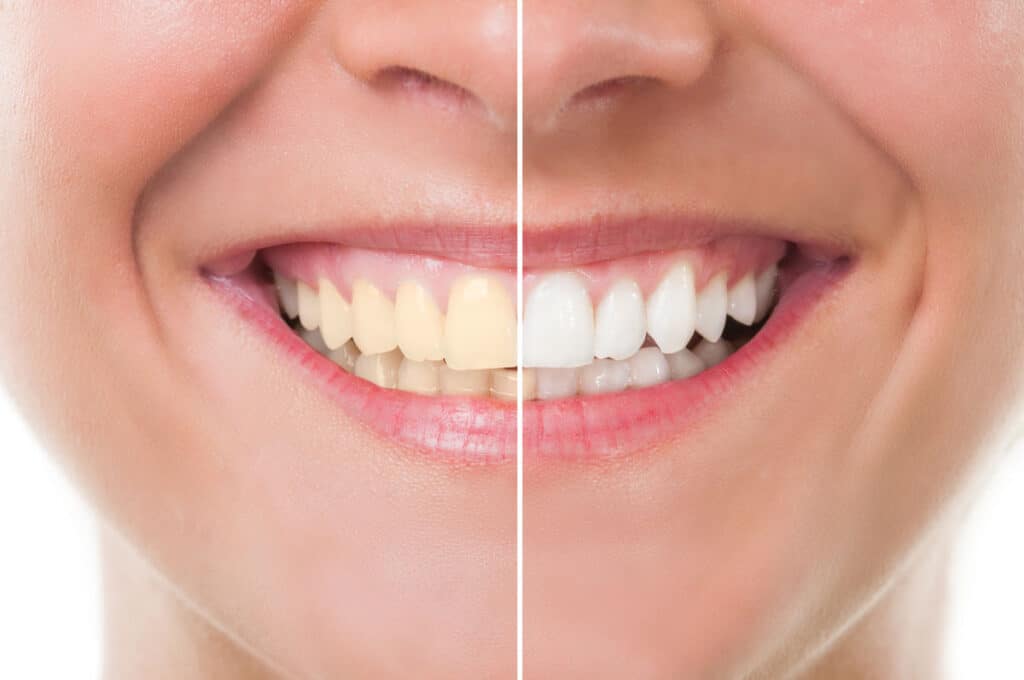 Teeth whitening is one of the most commonly requested cosmetic dental treatments at our practice. Why is it so popular? It's simple: most people experience stained or discolored teeth at some point in their lives, whether it's from a coffee habit, aging, or a medication they're taking. Before committing to teeth whitening, patients usually want to know how long their results will last. The answer to this question depends on a few different factors.
Types of Professional Teeth Whitening Treatments
There are a number of professional teeth whitening treatments available these days, and results can vary based on the type of treatment you're getting. At Oakdale Dental Associates, we use Opalescence, which in our experience offers exceptional whitening with fewer side effects than other teeth bleaching systems.
Opalescence comes in two forms: Opalescence Boost and Opalescence Go. Opalescence Boost is an in-office teeth whitening treatment that uses a 40% hydrogen peroxide bleaching gel to brighten your smile in under an hour. Unlike many other in-office bleaching systems, Opalescence Boost is chemically-activated, which means there's no need for the bleaching gel to be activated by a light or laser.
If you'd rather whiten your teeth from the comfort of home or if you only have mild yellowing or stains on your teeth, Opalescence Go may be the perfect option for your needs. It comes with pre-loaded whitening trays with 15% hydrogen peroxide solution. Wearing these trays for 15 to 20 minutes for 7 to 10 days will brighten your teeth by several shades.
How Long Teeth Whitening Lasts
The real answer to the question, "How long does teeth whitening last?" is that your teeth whitening will last until your teeth become stained again. This might not be a very helpful answer, but the truth is that if your discoloration was caused by bad habits like smoking, your teeth will become stained again if you continue to smoke after teeth whitening treatments.
If, on the other hand, you're diligent with brushing and flossing, have your teeth cleaned every six months, and quit (or cut down on) the habits that caused your stains in the first place, your teeth whitening has the potential to last up to three years.
How to Make Teeth Whitening Last Longer
We'll provide you with detailed aftercare instructions following your teeth whitening treatment, but here are some tips to help you maintain your results.
Avoid or cut down on your consumption of coffee, tea, red wine, and other foods and beverages that cause discoloration.

If you do choose to have a food or drink that stains, brush your teeth afterwards if you can. When you can't brush, rinse your mouth with water.

Brush your teeth for two minutes twice a day and floss at least once a day.

Use an at-home touch-up kit to whiten your smile every few months or when you notice stains beginning to form.

See your dentist every six months for comprehensive oral evaluations and dental cleanings, which remove surface stains from the teeth.

Quit smoking.
Learn More About Teeth Whitening
Are you considering teeth whitening treatments? Contact us today at 413-536-1782 to schedule an appointment for a consultation.
Recent Posts
Contact Us
Oakdale Dental Associates
1820 Northampton Street
Holyoke, MA 01040
Monday | 8:00am - 5:00pm
Tuesday | 8:00am - 5:00pm
Wednesday | 8:00am - 5:00pm
Thursday | 8:00am - 5:00pm
Friday | 8:00am - 1:00pm
Saturday | Closed
Sunday | Closed