A Step by Step Guide to Dental Implants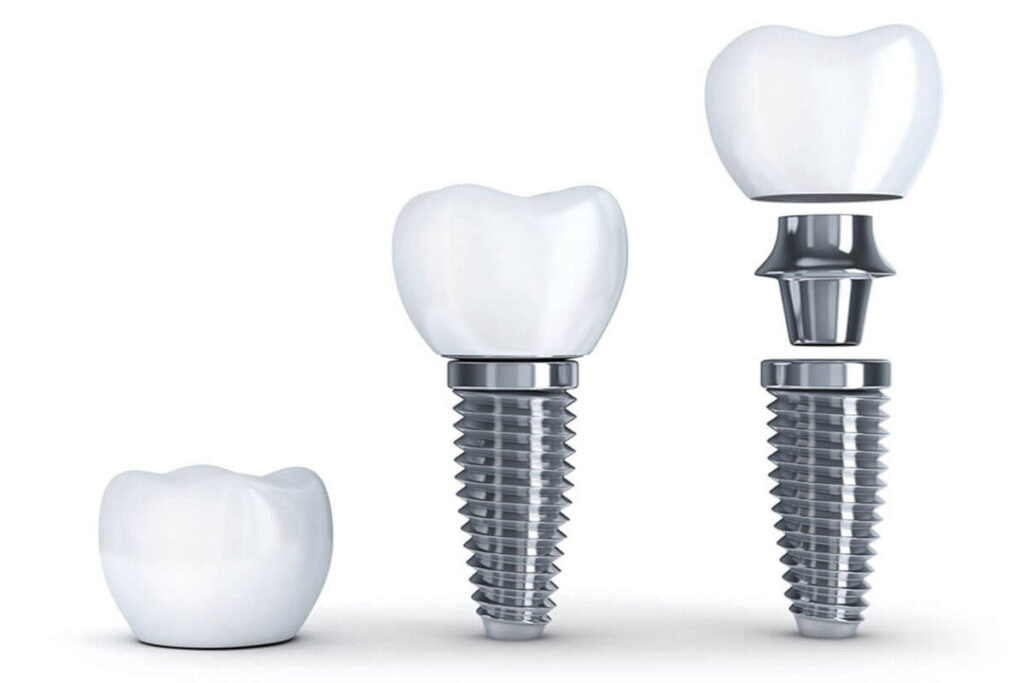 Until quite recently, dentures and dental bridges were the best solutions to replace teeth that were missing or failing. Today, though, dental implants have become the gold standard. They replace tooth roots, reversing jawbone loss and providing a strong, durable foundation for top-quality replacement teeth. A single dental implant with a crown is the right choice for one missing tooth, while just a few implants can support a full arch of replacement teeth that are anchored in place. No matter how many implants you need, the process remains the same.
Examination and Treatment Planning
First, we will use x-rays and cone beam scanning to carefully examine your teeth, soft tissues, and jawbone. We will work with you to design a personalized treatment plan that fits your needs, goals, and budget.
Tooth Repair and Extraction
Your mouth must be clean and healthy to accept dental implants. We will correct any issues such as gum disease or tooth decay, and then extract the teeth that must be removed. We can provide a temporary partial or full denture at this point so that you never have to walk around without teeth.
Bone Grafting (if Needed)
Those who do not have sufficient healthy jawbone to support dental implants need a bone graft. This is a simple procedure in which we place powdered artificial bone or cow bone into your jawbone and allow it to heal for several weeks.
Implant Placement
Placing the implants is a minor oral surgery. After carefully numbing the area, the site is prepared, dental implant is inserted, covered with gum tissue and left to heal.  We can place as many implants as needed in a single procedure. If you have any temporary dentures, you will continue to wear those for the next few weeks, allowing the implant to fuse with your jawbone.
Abutment and Final Restoration
When your implant has osseointegrated with your jawbone, we will remove the cover screw or healing cap and add an attachment known as an abutment. We use the abutment to precisely attach your final restoration and ensure that it fits perfectly.
Ready to Get Started?
If you are ready to start your journey to dental health with a caring, compassionate, and highly experienced dentist, we invite you to contact Oakdale Dental Associates at 413-536-1782 to schedule your appointment.
Recent Posts
Contact Us
Oakdale Dental Associates
1820 Northampton Street
Holyoke, MA 01040
Monday | 8:00am - 5:00pm
Tuesday | 8:00am - 5:00pm
Wednesday | 8:00am - 5:00pm
Thursday | 8:00am - 5:00pm
Friday | 8:00am - 1:00pm
Saturday | Closed
Sunday | Closed